Vinyl Products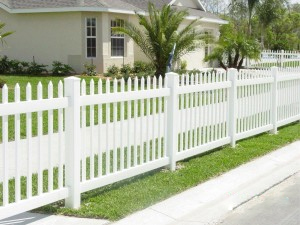 Vinyl is one of the most versatile materials in fencing today. And while it looks just like wood, it has so many more advantages. For instance:
*vinyl fencing is virtually maintenance free, just wash it periodically
*it will not rot or have to be painted
*it comes with a longer and better warranty
*it adds value to any home or business
* you don't have to worry about splinters, screws, or nails
*and finally, vinyl fencing offers long term beauty and functionality.
Vinyl fencing is designed for todays busy lifestyle. After all, who has time these days to paint their fence or the know-how to repair it? Good looks, low maintenance, and a great investment when your clients demand the best in vinyl fencing options, remember Specialty Fence Wholesale!
Barrette Outdoor Living Warranty